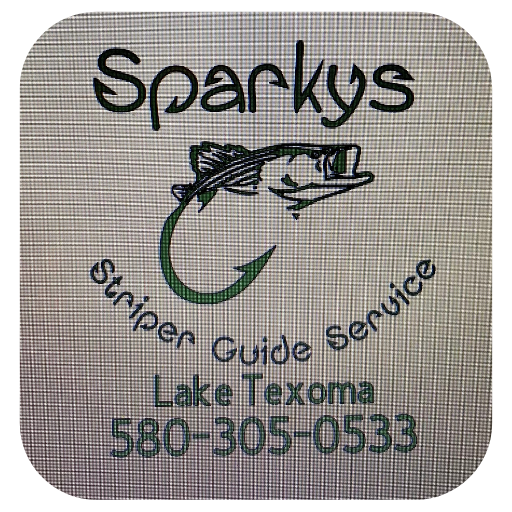 CALL NOW (580) 916-2122 To Book Your Fishing Trip
Experience the thrill and excitement of Lake Texoma striper fishing with me, Larry " Sparky" Sparks, and the crew. We are your Lake Texoma Striper Fishing Guides. Lake Texoma offers some of the best striper fishing in this part of the country, and now you can join in on the fun with our daily guided striper fishing tours. We have tours every day running both morning and afternoon.
Here is What Our Clients Have To Say…
Anthony Rosales
2022-07-11
Thought I had already put a review up, but went out with them april of 21 and came home with so much fish. Landed a blue and flat head as a bonus. 13lbs or so each and I was the lucky one to get one over 22". Brennon was a hoot and enjoyed having him as a guide! Think I'm going to be taking the daughter out this year. It's been too long.
Jennifer Wilkins
2022-06-20
Had an absolute blast this morning!!! Went out with my dad for Father's day and we caught the limit in an hour. Definitely going to be back for more!!😁😁
Benjamin Jackson
2022-04-24
Absolutely a great experience and well worth anyones time to use Sparkys. Great group of guys with tons of experience and knowledge. Shout out to Shawn as he was our guide and put us on the fish right away. We had the opportunity to use him both days and caught well and fast. Highly recommend Sparkys and Shawn. You will not be disappointed!!!!! Thank you for all the fun and all the fish we got to catch!!!!!!!!!
GILES HONEYCUTT
2021-11-07
Had a great time, Al was our guide. Fish hitting slow, no birds, no top water action, but Al worked it, and we got our limit! Also we got a 28 inch striper! Al was great, he loves to fish! I will be back. Giles Honeycutt
Many thanks to Sparky's for two fine days of fishing for our family. We caught all we wanted. Plus two really big ones. It was a blast. Thank you for your expert professionalism!
My decades long, fishing curse may be cured. Everyone in my family caught at least two fish in under 90 minutes. Brendon is quite nice and considerate.
Fredrick Schulte
2021-06-14
Excellent guide service and a pleasure to be around. Knowledgeable and we caught our limit.
Additional Resources: Lake Texoma Travel Guide